Rob McBride, M. Ed.

Ottawa, Ontario
Rob McBride has been the Executive Director of the corporation since its inception in 1983. Rob has worked as a teacher, researcher, writer and producer, principally in the settlement language training and adult literacy basic skills sectors. Rob works on projects where building basic knowledge and skills has the maximum positive impact on the work and personal lives of learners.

Anthony Caldwell

Halifax, Nova Scotia
Anthony Caldwell has worked in the EAL field for over 20 years in Canada and Japan, focusing in particular on task-based teaching and workplace English. Currently he works at Immigrant Services Association of Nova Scotia (ISANS) as Manager of Digital Transformation & Technology Support.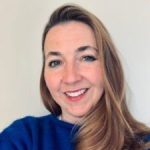 Tara Penner, B.Ed., M.Ed. (TESL)

Edmonton, Alberta
Tara has 20 years of experience as an instructor, language assessor, PBLA lead, and program coordinator. Currently, Tara is an associate chair in the LINC department at NorQuest College responsible for the development of online language classes to meet the language, literacy, and settlement needs of newcomers to Canada.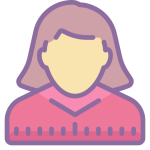 Natalina L'Orfano

Ottawa, Ontario
Natalina L'Orfano has taught ESL/LINC for more than 35 years. She has also been a teacher trainer and mentor to CTESL students throughout her career. She is still passionate about teaching and believes that teacher burnout doesn't exist if we keep learning in all aspects of our field.

Ryan Drew: BA Honors, MA TESOL, TESL Cert, Essential Skills Practitioner Cert, CLB Expert

Vancouver, British Columbia
Ryan began her career at SUCCESS 19 years ago. At the start of 2018, Ryan was appointed Director, Integrated Services for Newcomers, where she supports all of the social service programming at SUCCESS – services for newcomers, seniors, youth, families, entrepreneurs, and vulnerable populations – including LINC programs. She is proud to ensure the delivery of quality services that enrich people's lives.

Larry Iveson

Ottawa, Ontario
Larry Iveson has been a LINC/ESL teacher since 1980. He has been PBLA Lead Instructor since 2010 and a CCLB Regional Coach since 2014. He has been involved with innovative program delivery with New Language Solutions since 1985.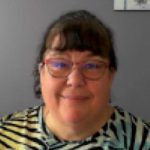 Cyndee Morehouse, BTh, AA TESOL; MA

Regina, Saskatchewan
Cyndee transitioned from a college distance ed instructor to teaching in LINC in 2012 after completing her Associate Degree in TESOL. She has taught classes from CLB 1 to 8 and has been using Edulinc in all her classes since 2014. In the fall of 2018, she became the Program head of LINC at Saskatchewan Polytechnic in Regina, where she coaches and supports staff and students while overseeing the LINC program.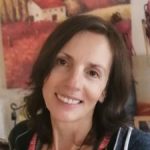 Vesna Radivojevic

Vancouver, British Columbia
Vesna Radivojevic has been teaching EAL in the Greater Vancouver area for 21 years, mostly in settlement programs. She has been teaching in the LINC program at Vancouver Community College for the last 14 years, and one of her interests is using technology to enhance learning.